**Boys Ages 14 & Under**
June 16 – August 6, 2020
Mix and Match Skills and Weeks!
$20/session
*Buy five sessions, get sixth free*
Summer 2020 offers "a la carte" skill sessions each week to allow for the fun of summer as well as convenience of scheduling. Each Tuesday thru Thursday night has a designated skill that will be focused on in a small group setting. Three skill level sessions are offered within each night to allow proper advancement of skill based off players level.
1. Choose your level:
>  BEGINNER level is for all new players as well as those with a year of experience in which basic and fundamental skills will be the focus.
>  INTERMEDIATE is a slightly higher level where base skills are already intact but still need some honing and work.
>  ADVANCED level will allow for a higher advancement in a specific skill as well as focusing on the mental aspect of the game.
BEGINNER  >  5:30pm-6:30pm
INTERMEDIATE  >  6:45pm-7:45pm
ADVANCED  >  8pm-9pm
2. Choose your skills:
TUESDAY  >  defense
WEDNESDAY  >   setting & hitting
THURSDAY  >  serving

**More detailed breakdown of dates and skills below for intermediate and advanced sessions. Beginner level will be fundamental based within each skill.**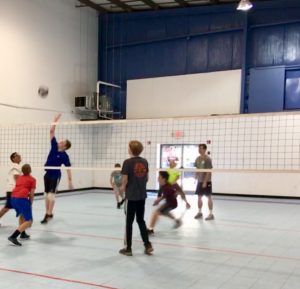 3. Check your calendars
Select weeks that work into your summer schedule and click the red button below to sign up!

You will be redirected to an email, please send the following information:

Name
Age/Grade
Years Experience
School
Dates Registering
Session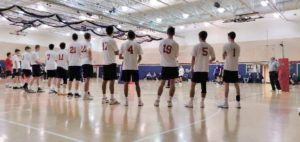 Defense Tuesdays

6/16: Platform Passing
6/23: Defensive Positioning
6/30: Short Coverage
7/7: Deep Coverage
7/14: Overhand Passing
7/21: Serve Receive
7/28: Full Court Coverage
8/4: Platform Angles
Hitting & Setting Wednesdays
6/17: Approach & Hand Work
6/24: Outside Hitting & Setting
7/1: Middle Hitting & Setting
7/8: Right Side Hitting & Setting
7/15: Backrow Hitting & Setting
7/22: Off Speed Attack/All Setting
7/29: Out of System
8/5: All Position Hitting & Setting
Serving Thursdays
6/18: Serving
6/25: Serve/Serve Receive
7/2: Serving
7/9: Serving/Serve Receive
7/16: Serving
7/23: Serve/Serve Receive
7/30: Serve
8/6: Serve/Receive